The 10-year challenge is trending around the internet and is viral throughout social media channels such as Facebook, Twitter, and Instagram. The 10-year challenge or as you may call it 2009 v 2019 challenge is simply straightforward; you post a 2009 photo of yours alongside a recent photo of yours. You may yourself have posted one on social media or may have definitely come across one.
This trend has taken the internet by storm and not only the general public but brands and companies are also taking a dive into this challenge. Certain brands were seen posting either their product's photo or their company's logo to show how it looks now and how it used to be back in 2009. Not just brands and companies are using it to promote themselves but many are using it to draw attention towards causes that are of concern to the larger mass.
The photos that spattered over the internet are of all sorts – from adorable and funny to emotional and hysterical but few went viral that brought out an essence of uneasiness and something that is a matter of concern. The 10-year challenge came to some good use when many environmentalists and scientists used the challenge to illustrate the devastating changes our Earth has undergone in a decade.
Foundation, such as DiCaprio Foundation took the challenge on Twitter to show how drastically human intervention is destroying the nature by posting images of Rondonia region of Brazil, were once a decade ago flourished a 200,000 km square of rainforest and a recent image alongside showing how the region has become one of the most deforested areas in the Amazon. On the left is the image of the region taken in 2006 and alongside is an image taken in 2018.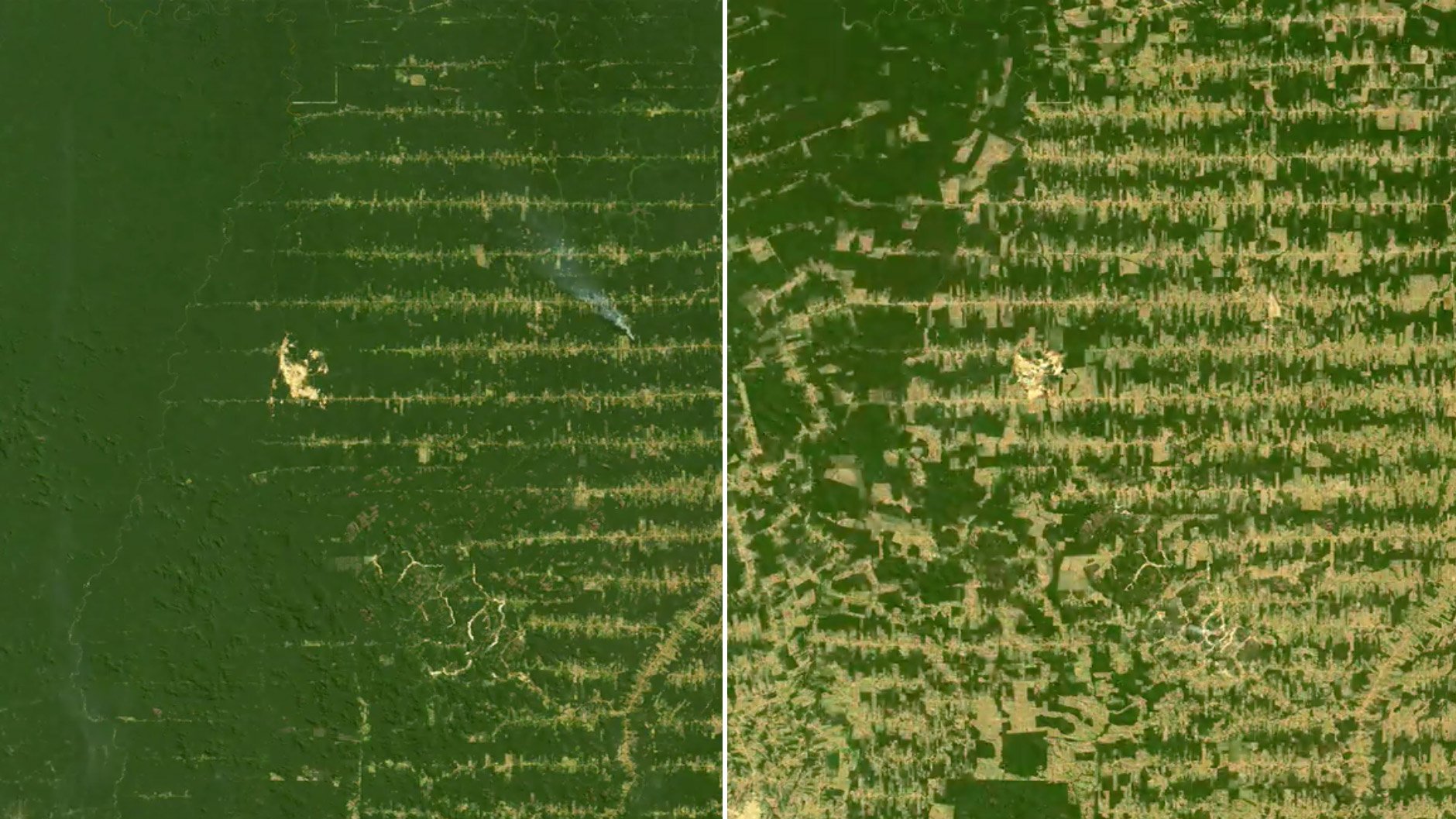 https://twitter.com/dicapriofdn/status/1085711255040475136/photo/1
Hence, brands have successfully embraced the opportunity to take their products to the internet for its promotion and many tapped in the opportunity to highlight topics that are of greater importance.
How the 10-year challenge become an overnight trend?
The trend picked up and spread like a wildfire. 100 million posts fired up on Instagram alone, with the hashtag #10yearchallenge. This gives us a picture of how much craze the challenge invoked in the people. While challenges like ALS ice bucket challenge, which was started by Chris Kennedy with the intention of raising funds for the ALS Association that ultimately saw millions taking up the challenge, the 10-year challenge has no clear indication on how and who started it.
The challenge was also known as #HowHardDidAgingHitYou which eventually came to be known as the #GlowUp challenge referring to how well people have aged in the decade. It is probably hard to say why it became so trending and hit almost each and every social media wall. When we look back, we see that the challenge was popularized by celebrities like Nicki Minaj, Ellen DeGeneres and many others. Contrary to the expectation where pictures should have depicted the impact of time on aging, it turned out to be a show off of their flawless beauty. Their pictures proved age is just a number. People followed suit and started sharing their pictures, eventually making it viral.
What can you, as a nonprofit, learn from this challenge?
The challenge, no doubt, garnered much attention. From the general public to the best-known brands, all seem to have taken a dip in this challenge. Why should you, a nonprofit, be left behind?
Here we have mentioned some of the takeaways, from the challenge, for nonprofits.
Grab each and every opportunity – The most important thing you can learn from this challenge is that you grab each and every opportunity to send across your message, especially something which is trending. This will help to draw attention to the causes and will go a long way in increasing the visibility of your nonprofit on the internet.
Show the changes you have brought in – You can use the 10-year challenge to show how your nonprofit has changed the life of someone or how your long run campaigns had borne the fruits of goodness by simply sharing pictures of the same.
Out of the box – Email campaigns, social media marketing and organizing events are the things that you do on daily basis. Don't you feel the need to do something out of the box so that you really make some impact? Involving such things into your marketing strategy will make you stand out.
Help you build new relationships – There is a high possibility that such trends will help you gain new supporters and build new relationships over and above the promotional campaigns that you generally run. Such viral things have the potential to grab the eyeballs that would have been otherwise difficult.