Charities are as diverse as you- the donors. If you're using GiveCentral to donate to your favorite charity or looking for a cause to contribute to, follow these simple steps to ensure a safe and successful giving experience.
Get Started!
WHO you want to give to
Begin by clicking DONATE in the upper right corner, and search your favorite charity.
Scroll down and click the correct location to view their giving page.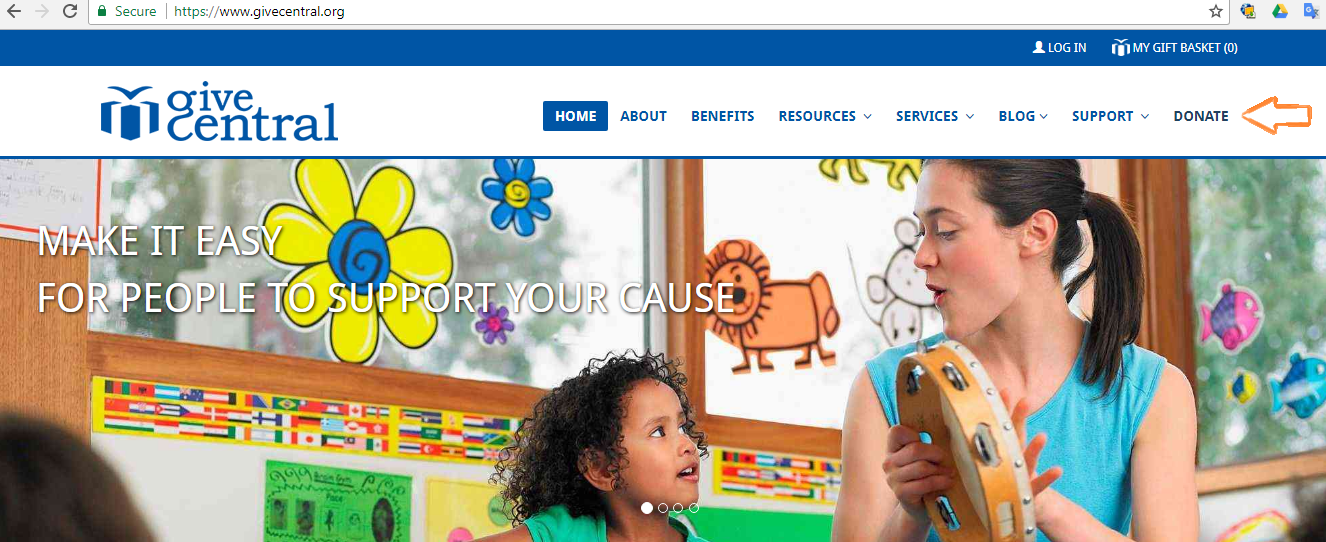 WHAT you want to give to
Next, click on your desired "Way to Support".
Complete the amount, date to begin giving and frequency of your gift.
Click Add to My Gift Basket.
You can choose the "Add More Items" button for additional giving.
When finished, click My Gift Basket in the top-right corner of your screen to view your giving.
If correct, click Continue. You can adjust here too.
HOW you want to give
If you already have a GiveCentral profile, complete the "Log in" section.
Or, create a new profile with "Sign up". Or, "Give as a Guest".
Complete the giving information, read and check the user policy and click "Confirm Gift".
You're giving will begin as you selected.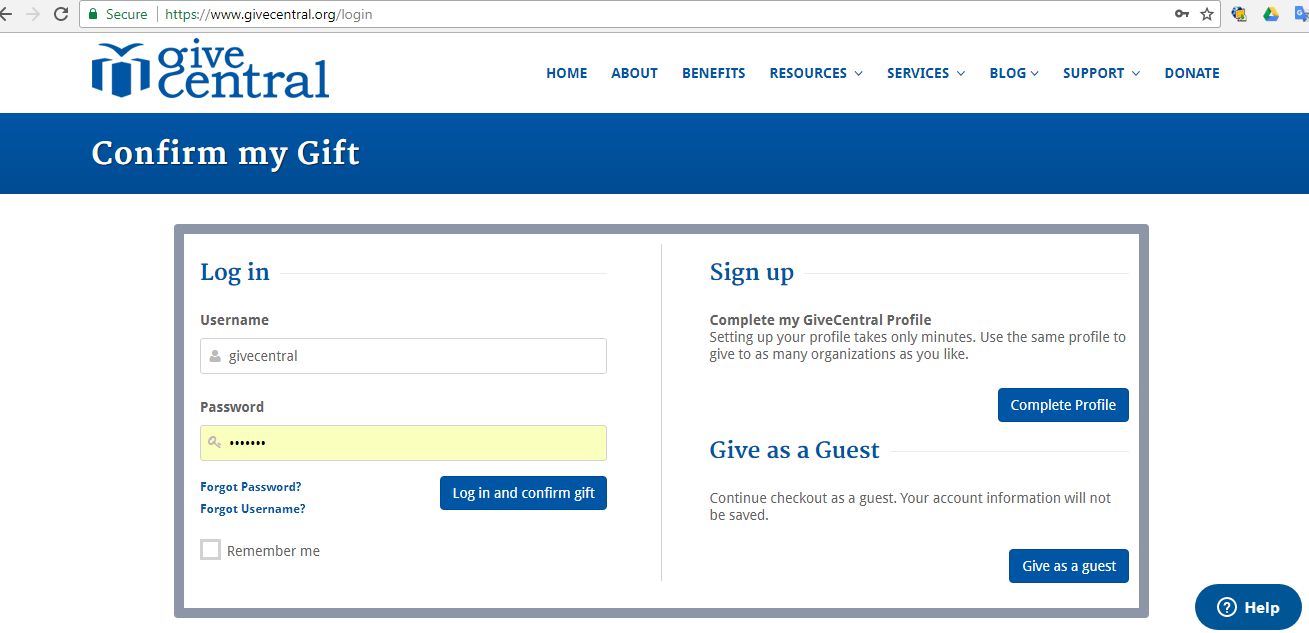 It's that easy!
Thank you for your support using GiveCentral.